Ep. 03 - Medicaid
Part Three - Understanding Your Benefits
11 months ago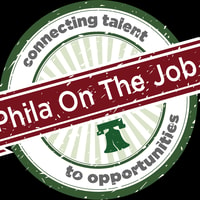 Ep.03 - Understanding Your Benefits - Medicaid
Recording Date: September 17, 2020
Transcript: Transcript available for download here: https://bit.ly/3nnzT5E
Keywords: Disability Rights PA, WIPA, SSI, SSSDI, benefits planning, work incentives, ticket to work, Medicaid
Episode summary:
Representatives from Disability Rights PA and WIPA share information about benefits planning counselling and Medicaid, helping people with disabilities enter the world of work.
Topical Index:
Introductions [00:17]
What Is Medicaid [01:10]
Who is Eligible? [01:41]
Who administers Medicaid [03:08]
What is 1619b? [05:02]
Threshold Amounts, IRWEs and more [07:20]
MAWD – Medical Assistance for Workers with Disabilities [08:03]
Closing [14:12]
Resources:
WIPPA Phone (1-866-968-7842) WIPPA TTY Phone (1-866-833-2967)
Subscribe to Our Podcast
NOTE: This episode was originally shared as part of the Employment for All Podcast, and is used by permission.
Find out more at https://phila-on-the-job.pinecast.co
This podcast is powered by Pinecast.